Scan – Plan – Go – Confirm
This version of IBI works with the Send – Plan – Go – Confirm method. The base of the app is similar as IBI Start. However with IBI Go you cannot only scan addresses, you can send a list with up to 110 addresses to a special IBI address.
This list contains a column of adresses, remarks and phone numbers per address.
During the route, you can share addresses with colleagues with IBI Transfer option.
Contact us if you want to use IBI Go. We will provide you with a unique IBI account to send your list of addresses to.
A few tips before you start
Find instruction videos on YouTube
Download the app and try IBI Free for one month at no cost.
Get to know IBI Go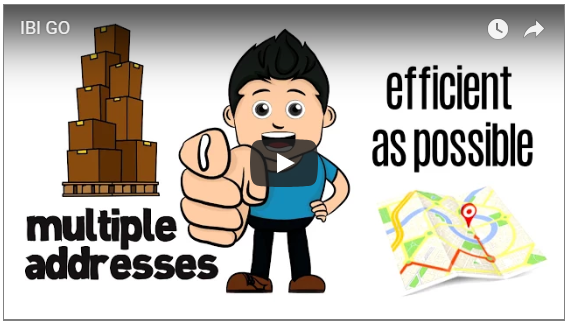 Read the specifications of IBI or download the app and test IBI Free with 10 stops per route, multiple routes per day for free!