Do you need more information about IBI?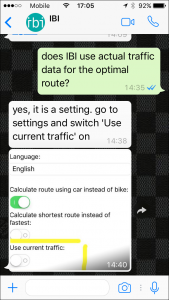 You can contact IBI for questions or support during working hours by:
calling + 31 15 2190885 or by
sending an email
by sending a whatsapp message to +31 6 42074411
you can also fill in the contact form below
New to IBI? Download the app today and try IBI one week for free. Follow us on Facebook, LinkedIn, Twitter or You Tube.
Do you want to stay up-to-date on news about IBI? Sign-up below for the newsletter.
IBI is developed by First Element.