With the IBI app you often enter all addresses at first. A list of delivery points will be created. Then, you order them in the fastest route by pulling down the screen. And then start delivering, often via the built-in navigation of your iPhone or Android device. And when you are at your destination, mark the address as complete. Then again, you will proceed to the next delivery point. We improved this process again.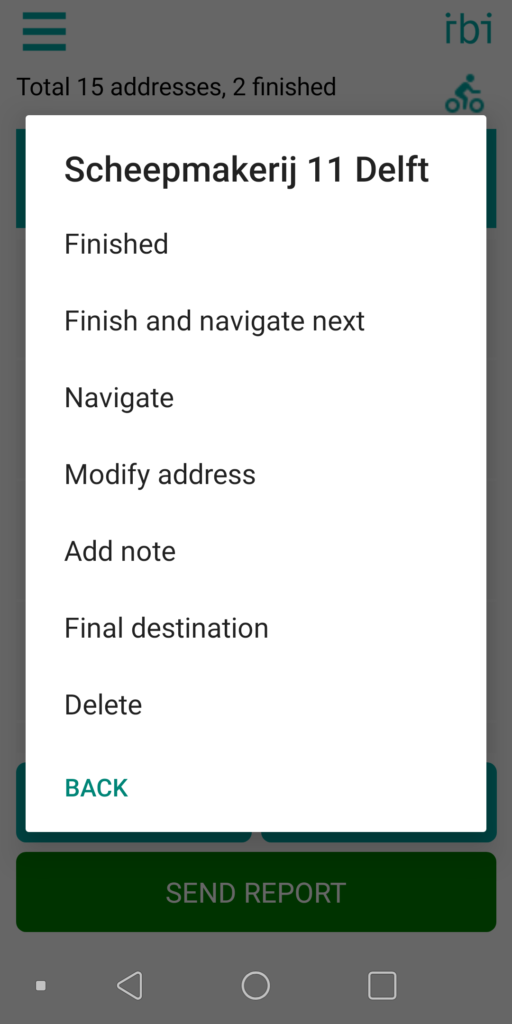 Now you can get a menu with all options associated with the address even faster. Press on the address lightly and a menu appears with all relevant choices.
For example Navigate, with which you start the internal navigation of your iPhone or Android with the destination already entered for you.
Or, Finish and navigate next, with which you mark the address as Finished and promptly get the next stop in your navigation app.
Want to use this function too? Be sure you have IBI version 3 or higher.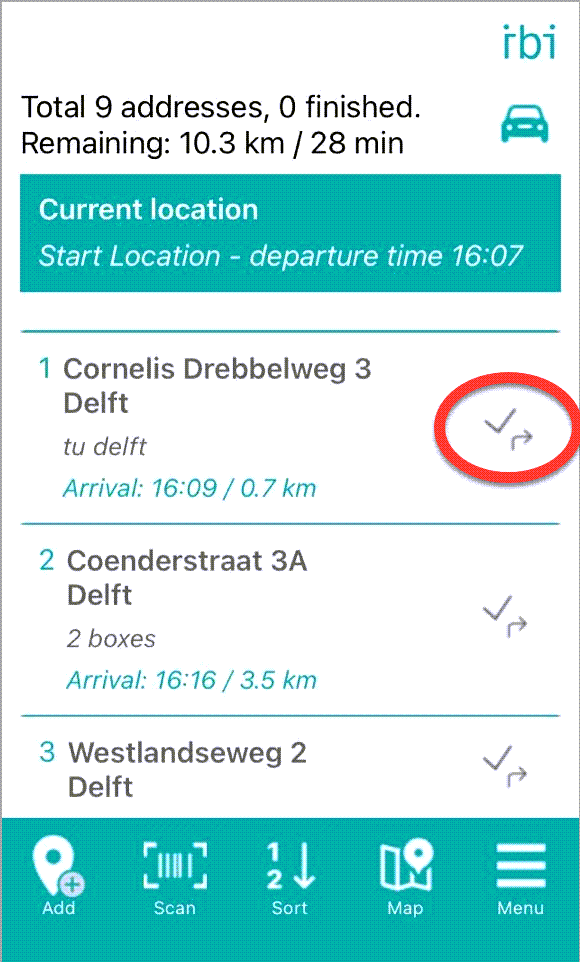 It can be done even faster