In several countries the Covid-19 made governments to set a lockdown. Shops, restaurants even some pharmacies are closed and people have to stay home as much as possible.
Many flowerists, farmers, butchery, pharmacies, restaurants and foodstores grow their home deliveries or pick-ups. For now and probably in the future it will be a part of the business for them.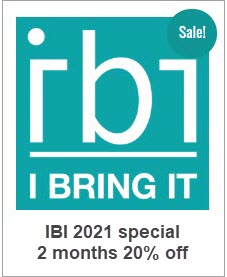 To support all the couriers and home deliverers, we offer IBI Strat and IBI Go at a special 30% discount for 2 months. Order IBI in the webshop and use the special licensecode at the License section of the IBI menu on your smartphone.
This offer will be valid during the lockdown periodes in countries worldwide.
IBI – app during lockdown