Register in IBI to create your personal login.
Even if you used IBI before, register once with a personal account. You will not loose your subscription, settings and lists. IBI will automatically use them.
With a personal account, IBI will store your settings and personal lists. Create your own delivery lists and re-use them (IBI Go or IBI Pro). And, you can use your IBI license on multiple devices, like Windows and iPhone or Android. For example, create a delivery list on IBI for Windows, then go to your smartphone, start IBI and see that the same list is ready for delivering.
Read below how the login procedure works. You can also read how to change your password.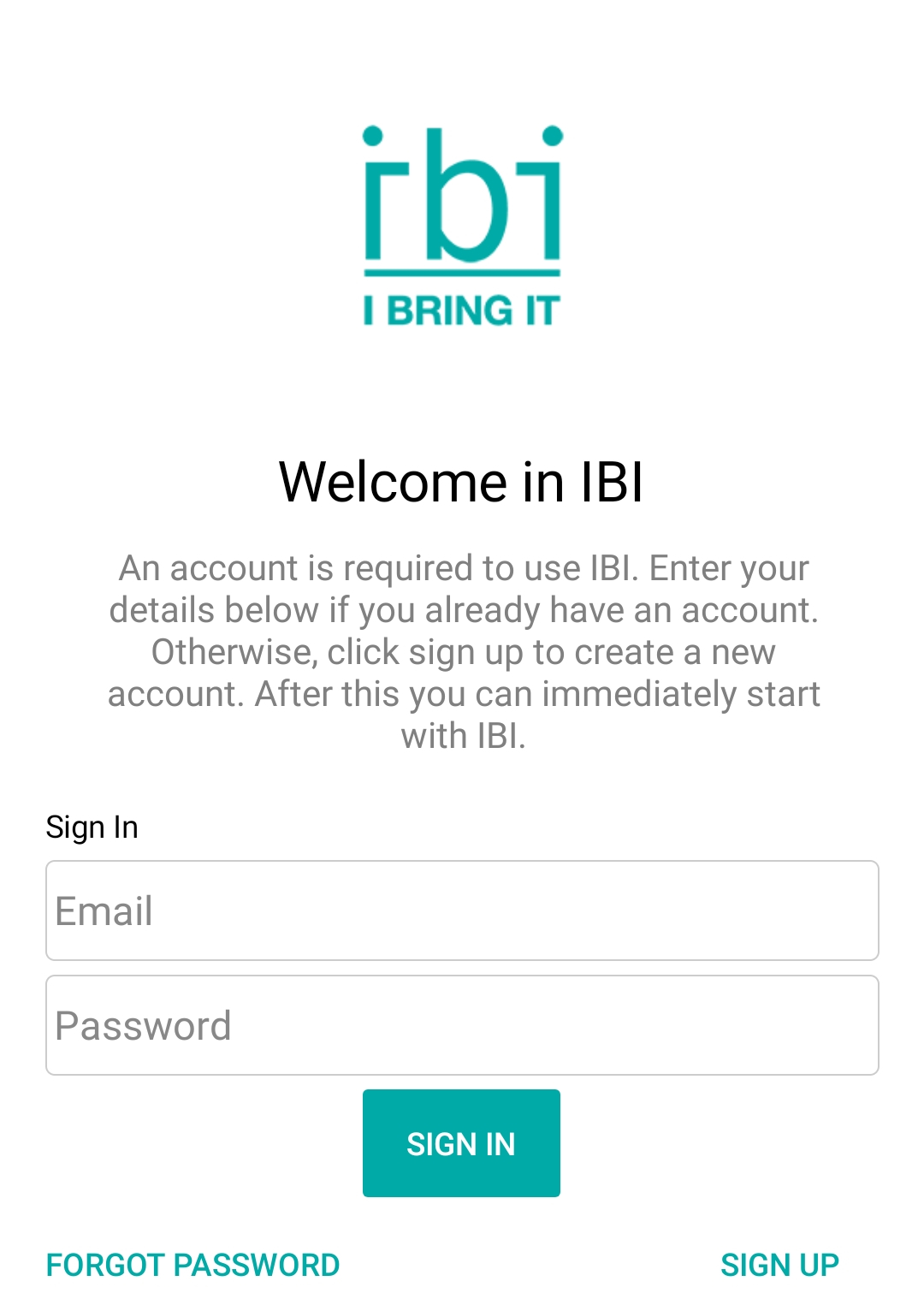 After opening the app you will arrive on the login screen. If you own an account, enter your e-mail and password and tab SIGN IN to start IBI. Don't own an account yet? Then take a look at the next image.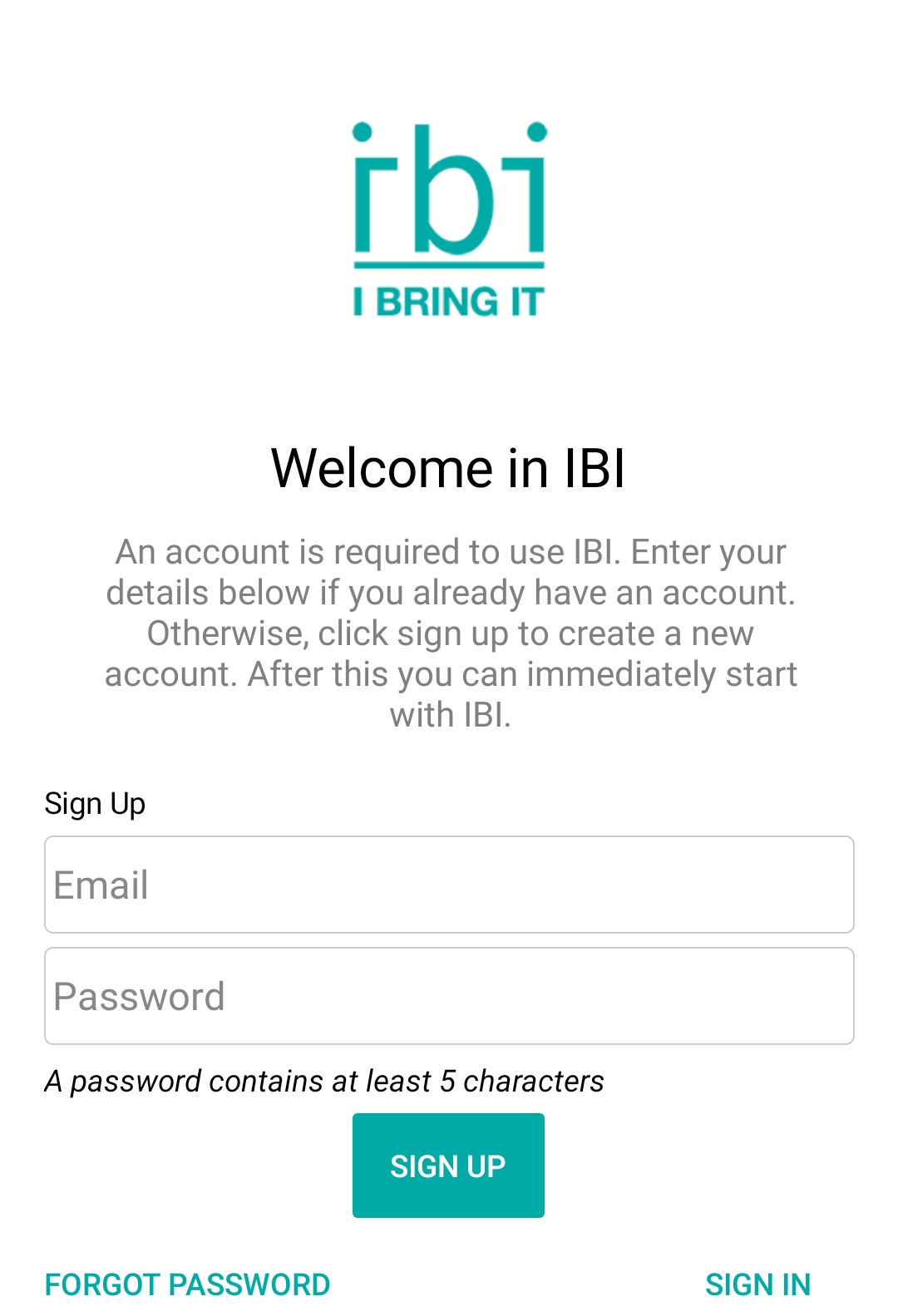 If you don't own an account, press SIGN UP on the bottom right. Enter your e-mail and create a password. Press SIGN UP, you now own an IBI account.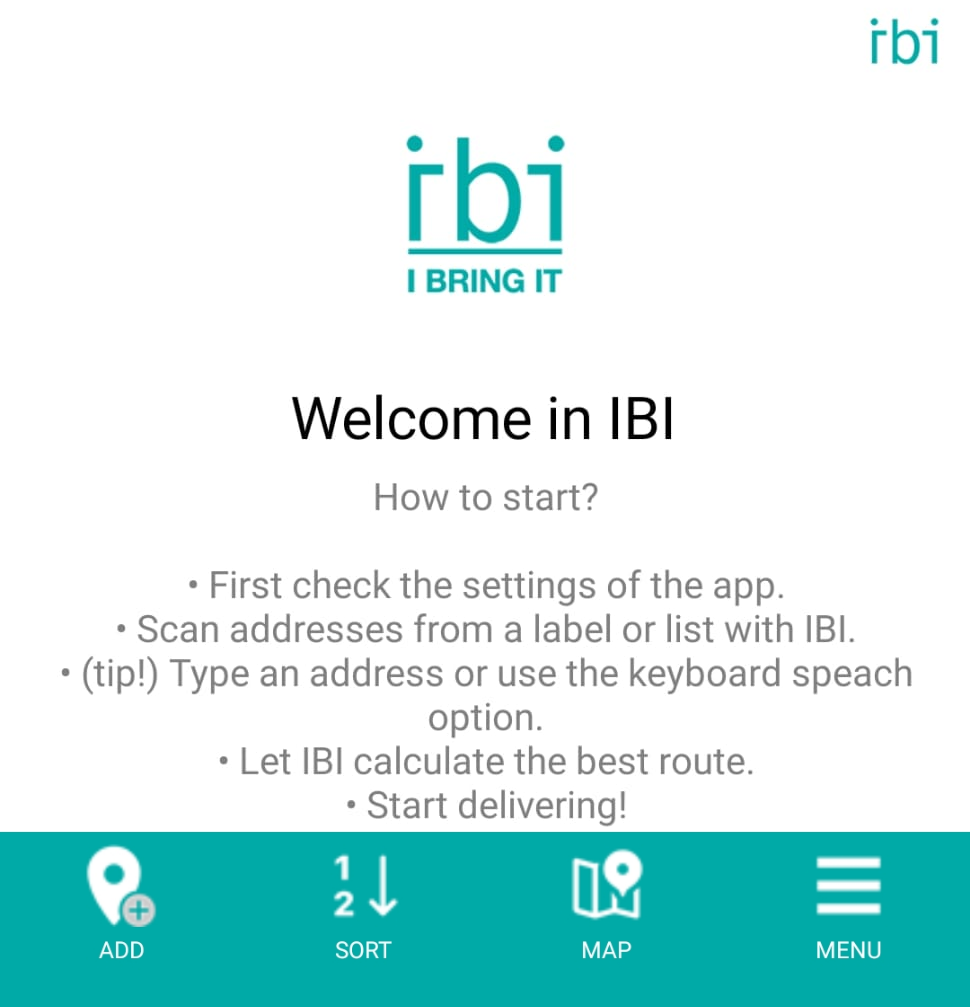 After registering you will arrive at the start page of IBI. If you bought an IBI licence from the Apple app-store or Google Play store your licence is linked to you IBI account. Have you bought a licence from our webshop? Then read the licence manual on how to activate you licence.
If you want a tutorial about the usage of IBI, read the online manual.
Change Password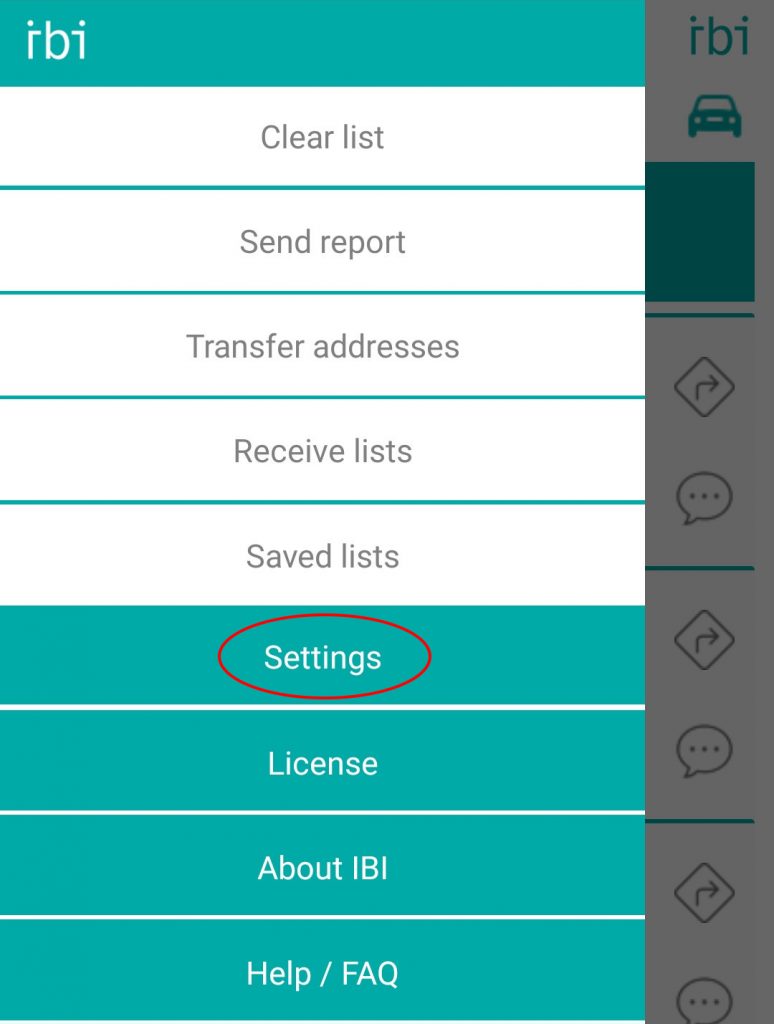 Open the menu and go to Settings.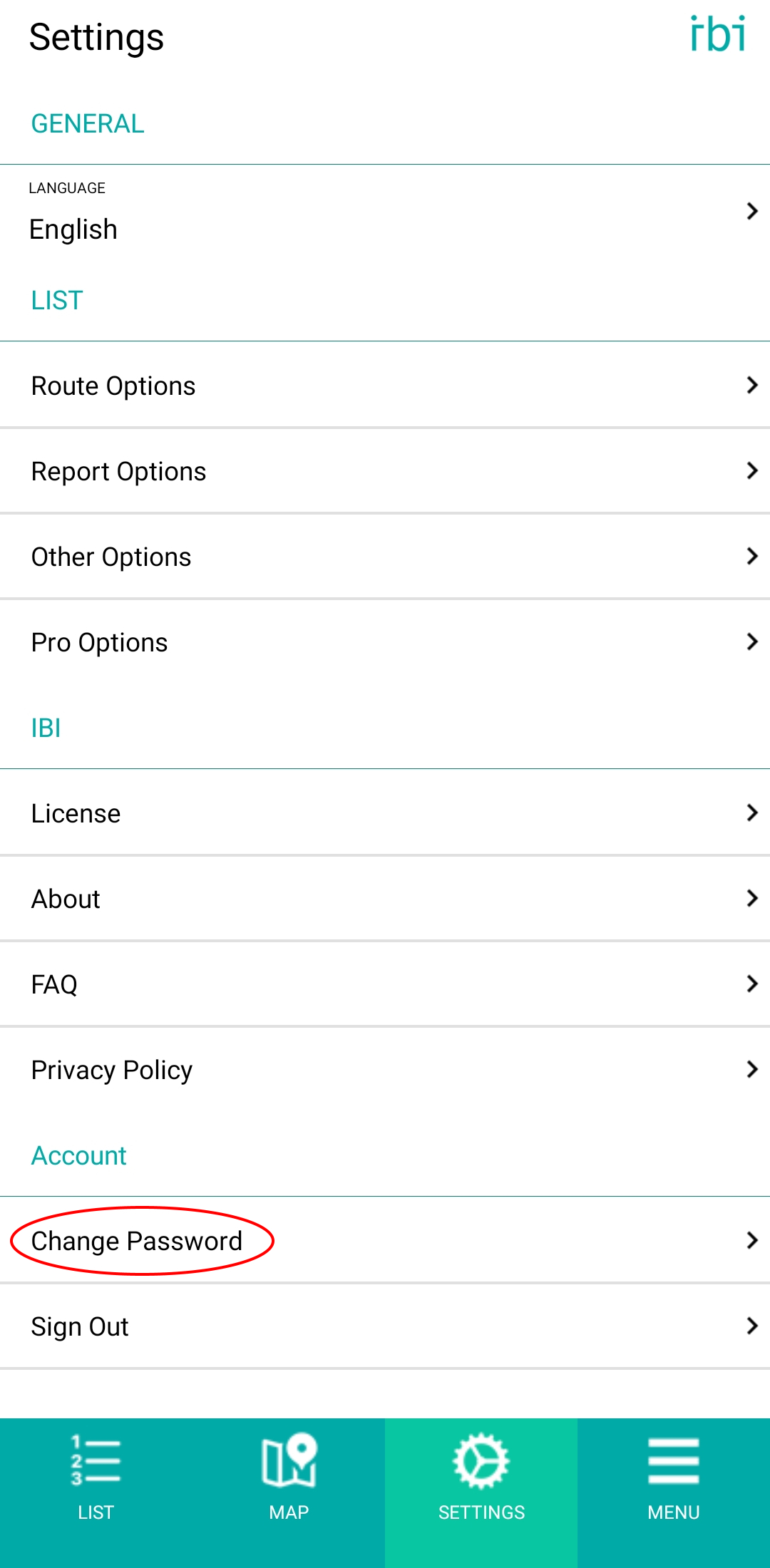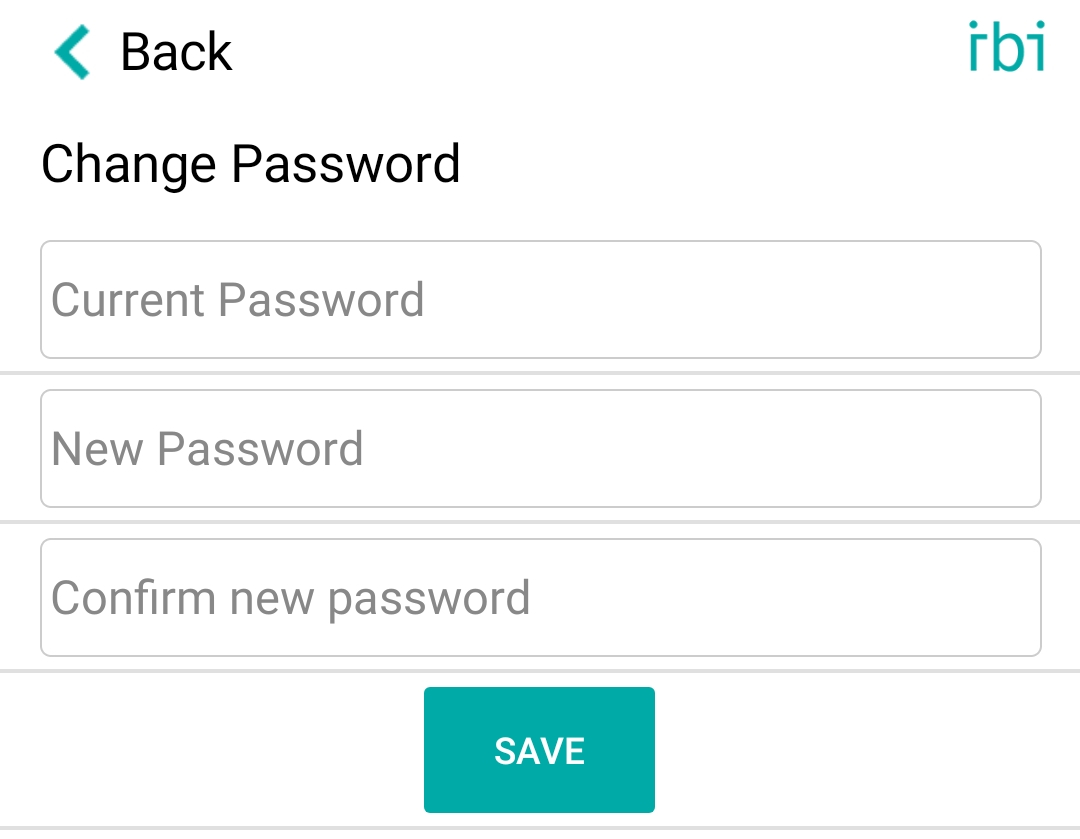 Fill in your current and new password and tab SAVE.