After you have installed IBI from the Apple app-store or Google Play store, you can start registering the IBI app.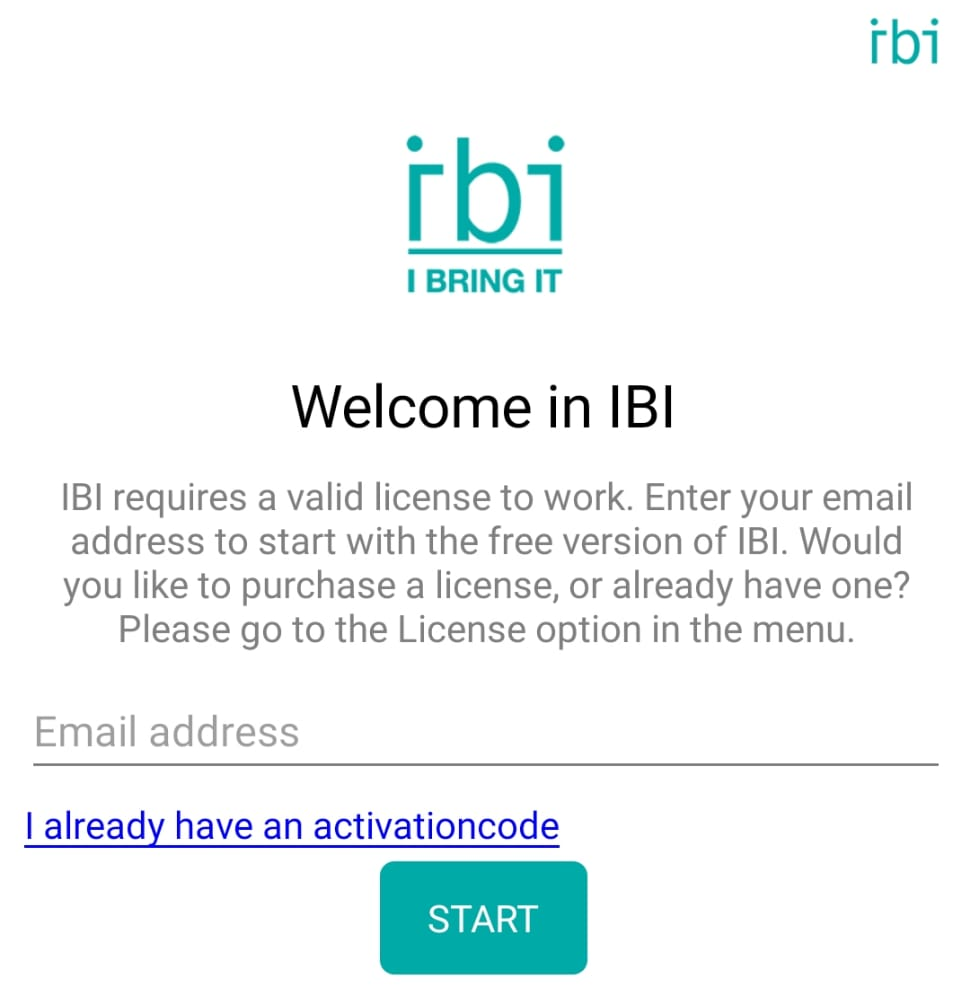 After opening the app you will see the register screen. If you don't have a licence key, fill in you e-mail and press START to start the free version. You can buy a license key at our webshop.
Do you own a license key? Then take a look at the next image.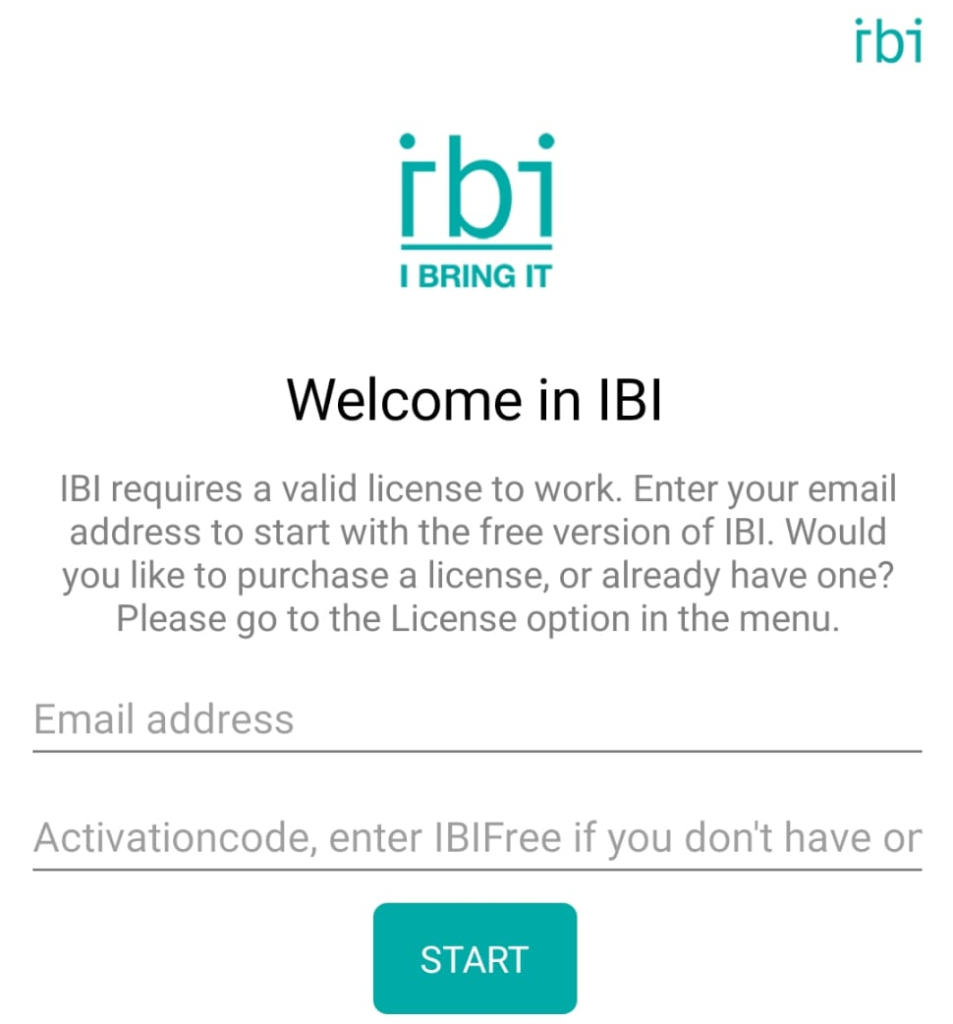 If you own a license key, you can press I already have an activationcode. After pressing, an extra field will show where you can fill in the activation key (license key).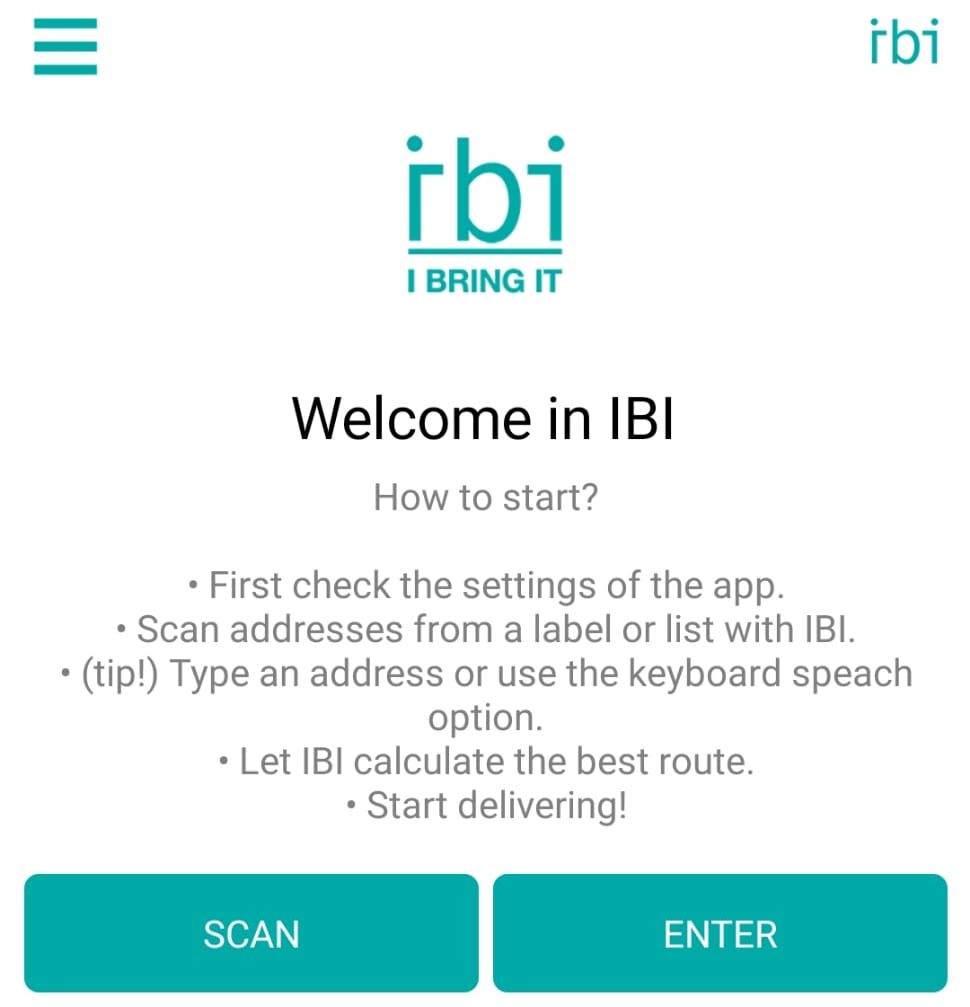 After registering you will arrive at the start page of IBI.
If you want a tutorial about the usage of IBI, read the online manual.
Below you will find a video about registering and using IBI.