To get more features then the free IBI version a licence is required. You can choose from IBI 10, IBI Start, IBI Go en IBI Pro. Read the features and pricing page for the differences and choose the best version for you.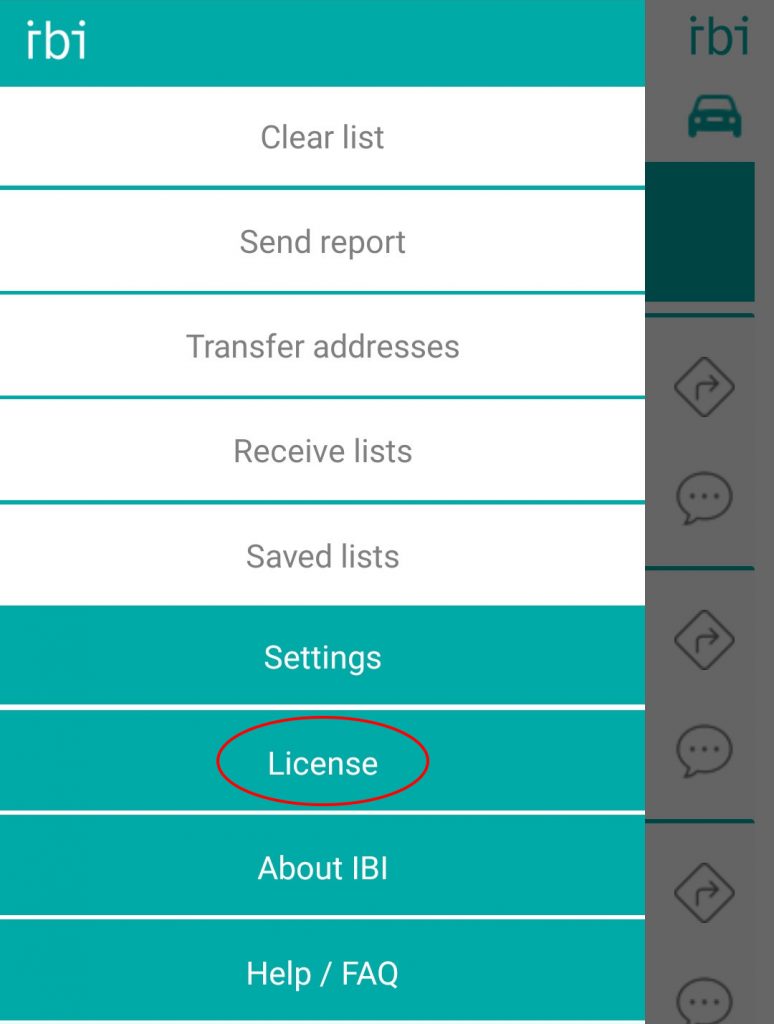 Open the menu and top on Licence to open the licence screen.

This is the licence screen. You can buy a licence with your Apple or Google Account. You can also buy a licence directly from our webshop.
If you have bought a licence from our webshop, scroll down within the IBI app to go to the Activate screen. Here you can fill in your licence.