The best way to deliver at the right address starts with the correct coordinates of the destination. IBI app uses the Here ™ premium geocoding to exactly position an address that you enter. No matter if it is by typing, speach, scanning an addresslabel or receiving a list.
And to make it even easier, we added the autocomplete function. This means that you will see a suggestion of the address, based on what you start typing and where you are at that moment. IBI also supports typing names of places, companies, buildings instead of a full address.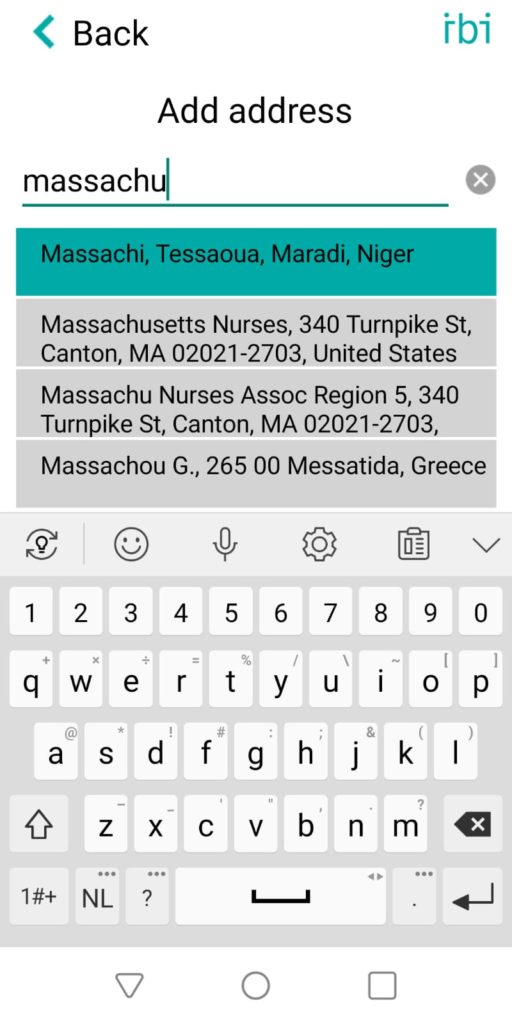 So start typing an address, the name of a company or point you need to deliver to. IBI comes start immediately with suggestions.
To ensure you will get the right address, start typing the housenumber, followed by the streetname.
Premium geocoding is standard for all versions of IBI, even for the free version of IBI: IBI Free.
Premium geocoding and autocomplete is powered by Here (tm).
IBI – always premium geocoding