On android and iPhone you have different navigation apps, for example Google Maps, Apple Maps, Waze and Here. In IBI you can set your favourite navigation app as standard. Below we will explain how you can do this.
To set this up you can follow the YouTube video, or you can follow the steps below.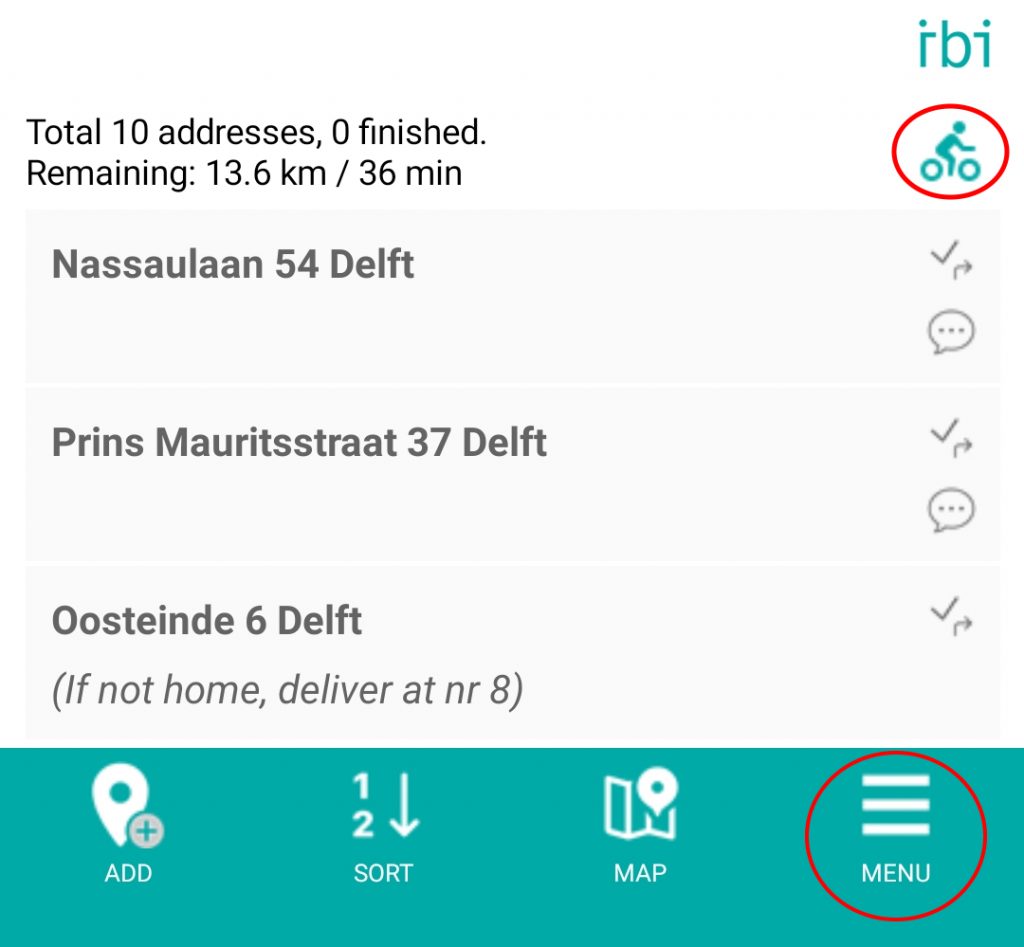 Go to "Route Options" by opening the menu.
If you are using IBI – Go you can go directly to "Rout Options" by tapping the bike icon in the top right. Then go directly to the last step.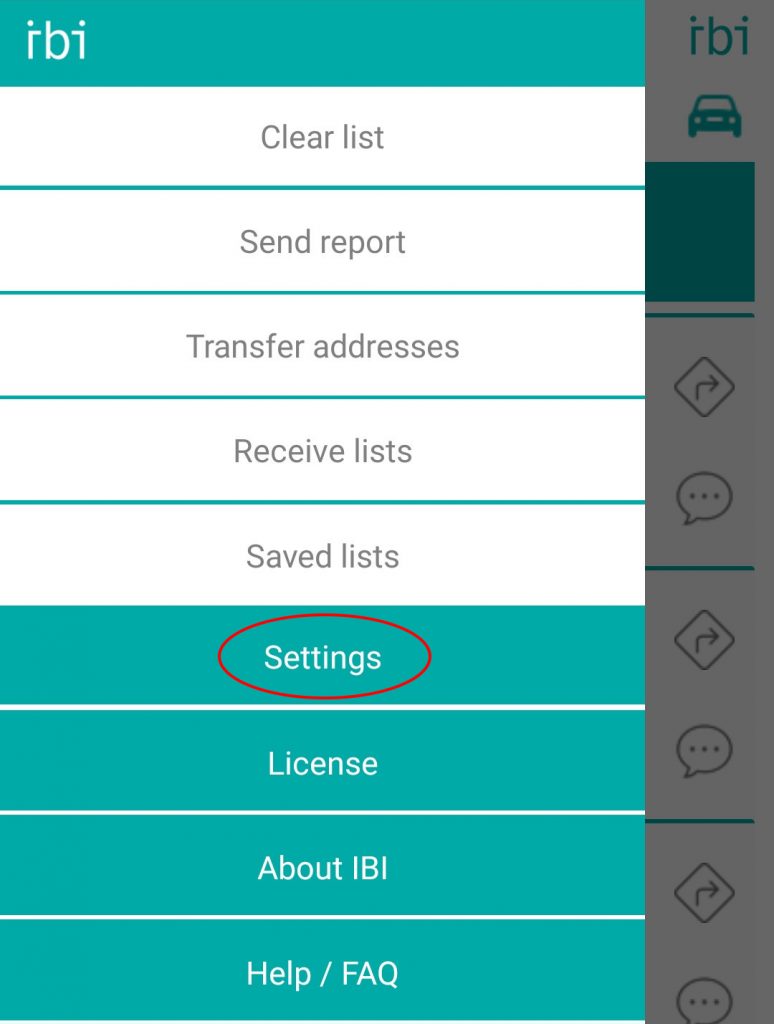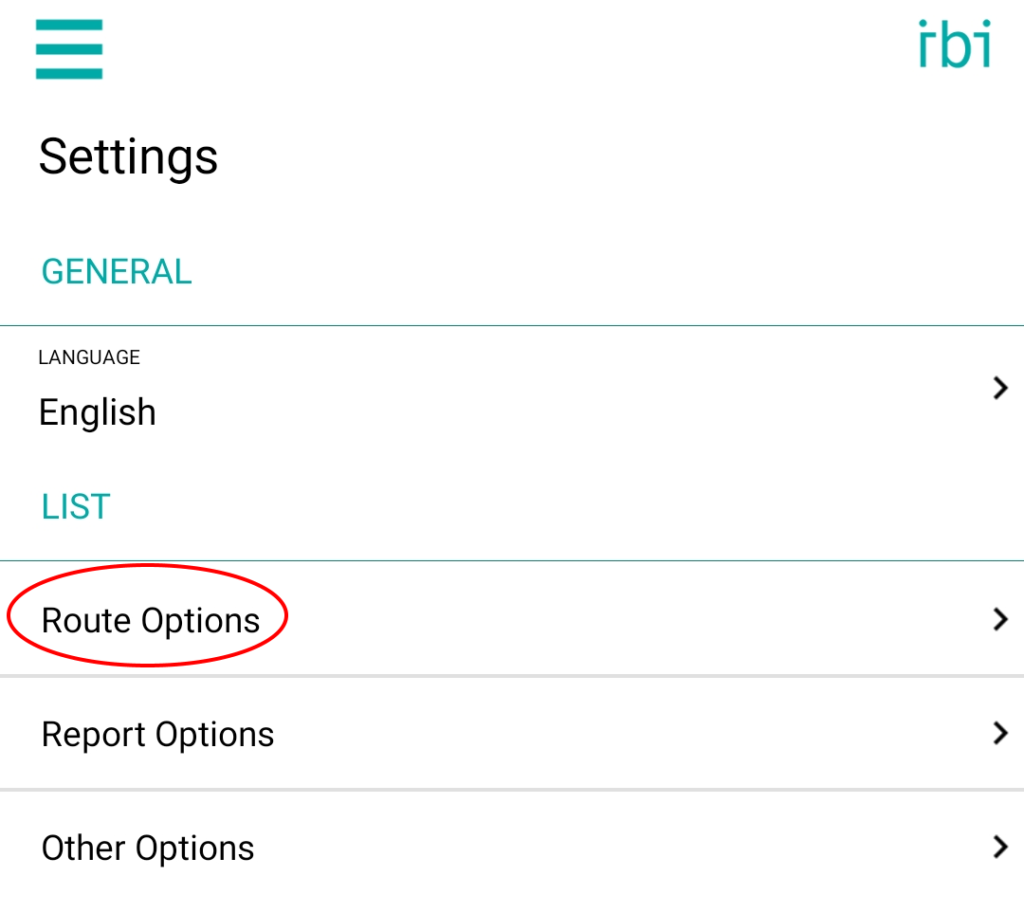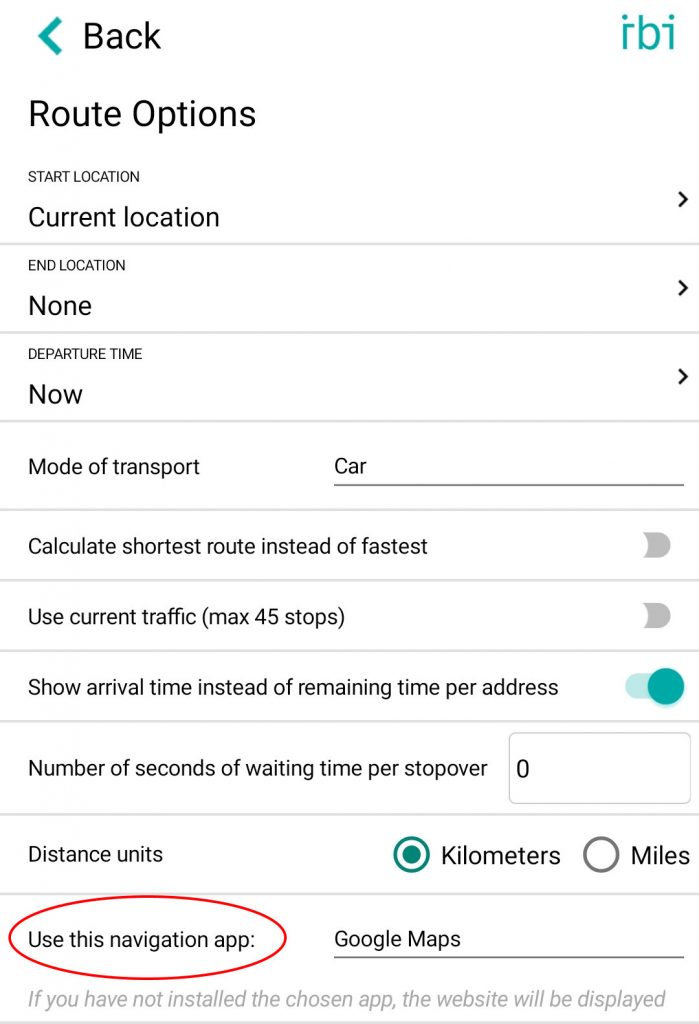 And choose your favourite navigation app. IBI will now use this app for navigation if you have installed it on your phone.