You can set a fixed departure time in IBI Go. This gives IBI the opportunity to show at what time you arrive at your destination and IBI will use this time for the expected traffic. Read below how to set this up.
Set departure time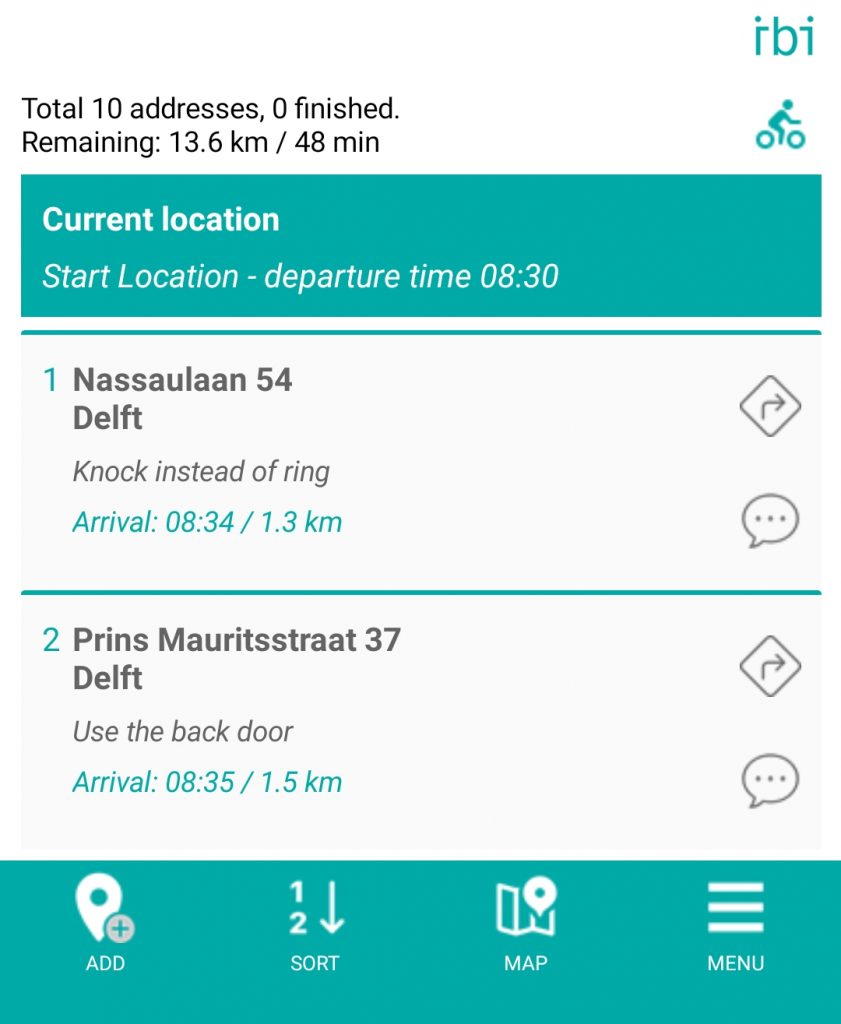 Tap on Current location, to open the start location menu.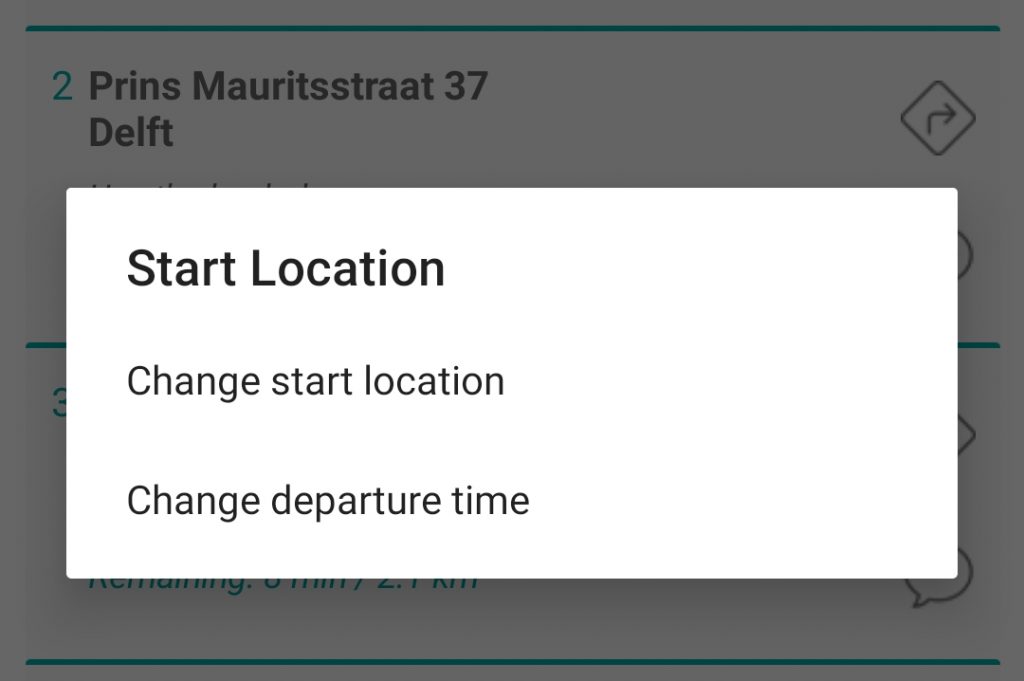 Tap on Change departure time, to open the menu where you can change the departure time.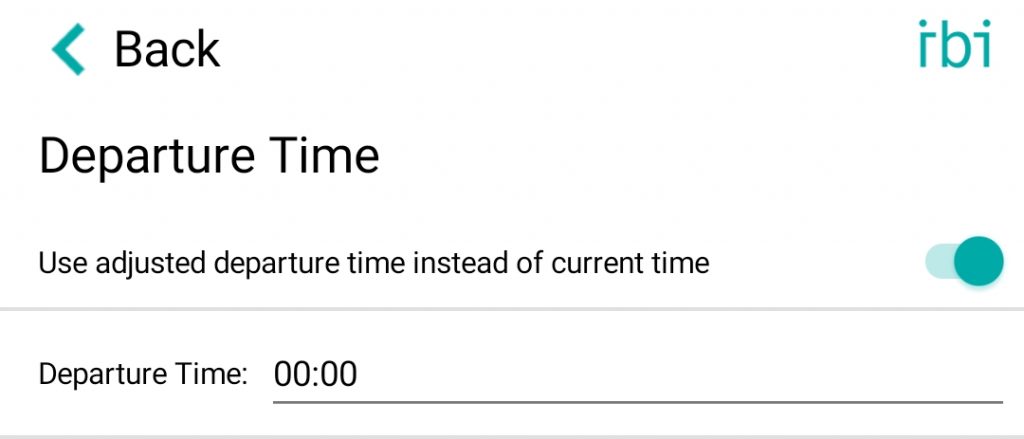 Turn Use adjusted departure time instead of current time on and set the time you want to depart.
Show arrival time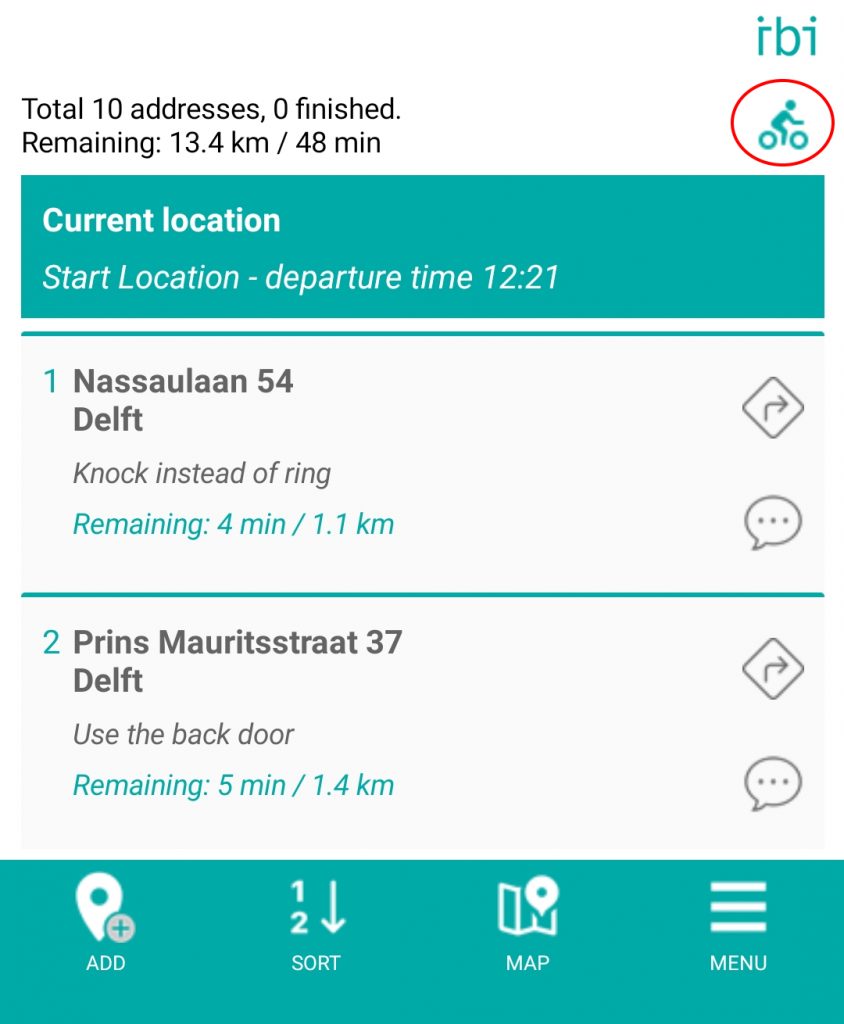 To show the arrival time, first open the route options menu by tapping on the bike or car in the top right corner.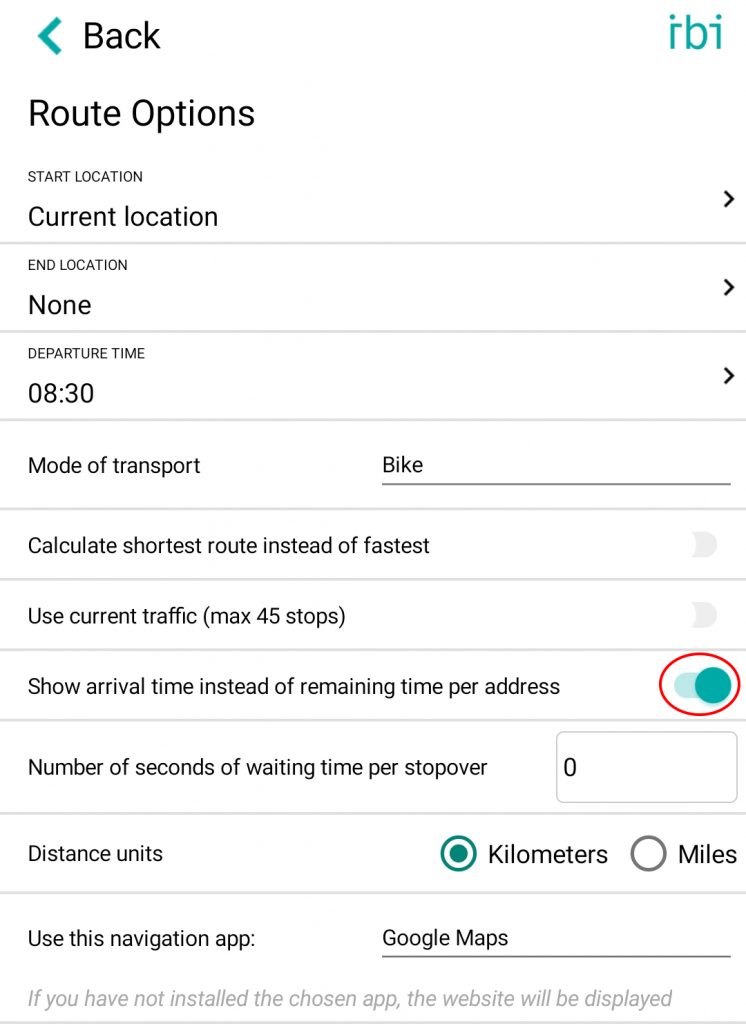 Turn Show arrival time instead of remaining time per address on.
Here you can also change your departure time.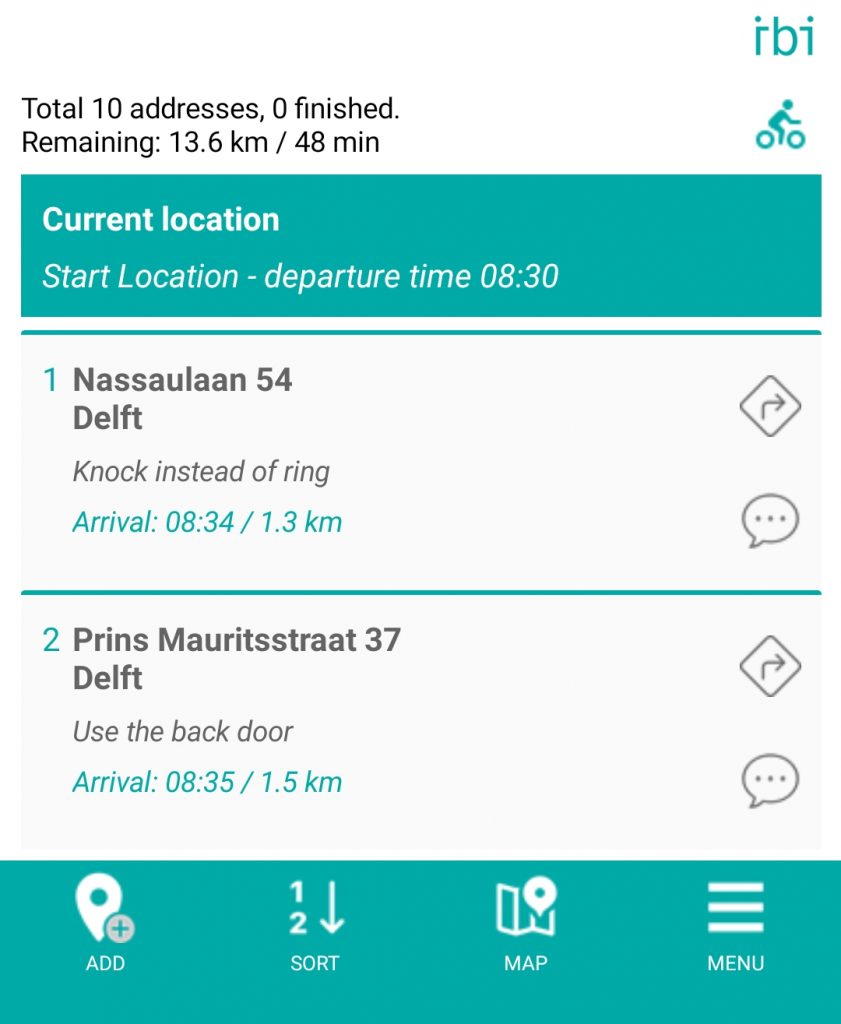 IBI now shows the expected arrival time for every address.