What's new in the 1.9.8 release?
– The update makes IBI-app comatible with IOS 11.4.

– Addresses can be shared with a colleague (IBI Transfer).
– The app gives feedback about the expected trip time.
– 90 addresses can be part to the list of addresses (report) and they can be sent as mailtext or as attachment (IBI Go).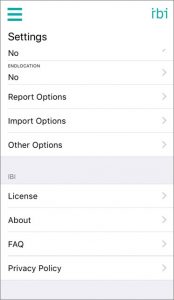 – The settings menu is enhanced:
The menu is split into subjects.
FAQ's is added.
Our Privacy Policy is added to the app.
– Saving the location with when finilizing a delivery is improved.